Sniff, sniff….do you smell the holidays coming?  Or maybe your nose is just running from the allergies you get during the changing of the seasons?  Or maybe that is just me.
Here in southeastern Texas, it is still rather warm (as in mid-70s) even though we are approaching Thanksgiving.  Today I think the low is actually in the 40s. Woo!  I am ready for colder weather, mostly because I'm ready to wear my many pairs of boots…
I have been really slacking on the updating front lately.  It has been a busy couple of months, first the half marathon and Disney trip, then the craft show, then the stray dog issue…Since then I have had a terrible bout of food poisoning and some really busy weeks at work.  I have almost hit the 6 month mark at my new job so I've had some new responsibilities transition to me.
In the meantime, I have focused all my Lazy Owl energy on listing new items in my shop, hoping to capitalize on that upcoming holiday shopping rush.  Take a peek at some of my new items, these beauties are the perfect accessory for upcoming holiday parties: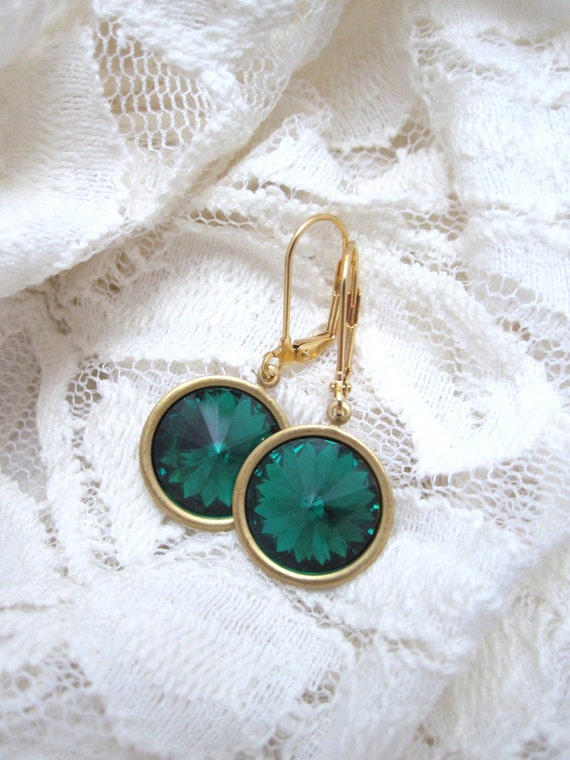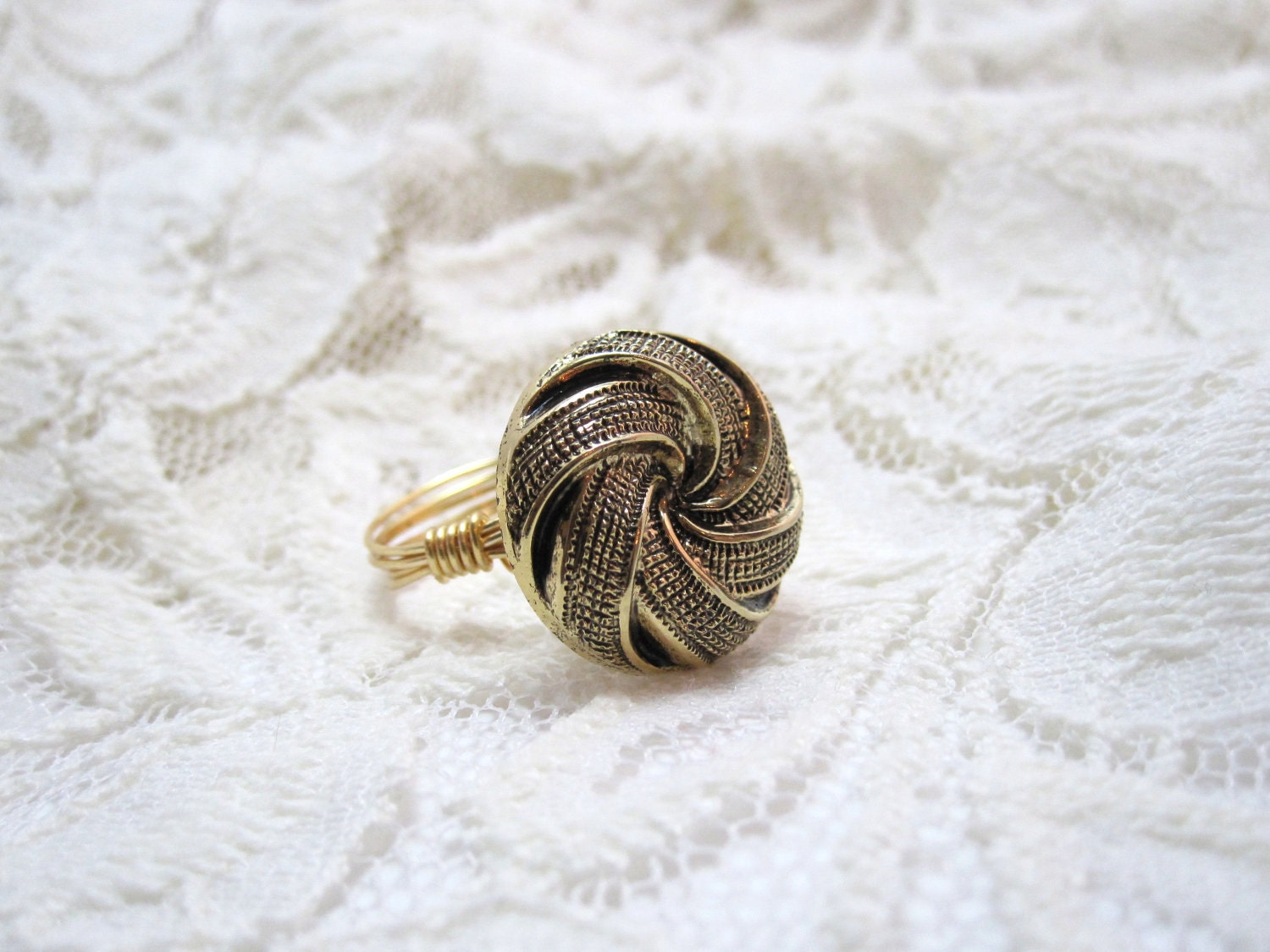 Black and gold wire-wrapped ring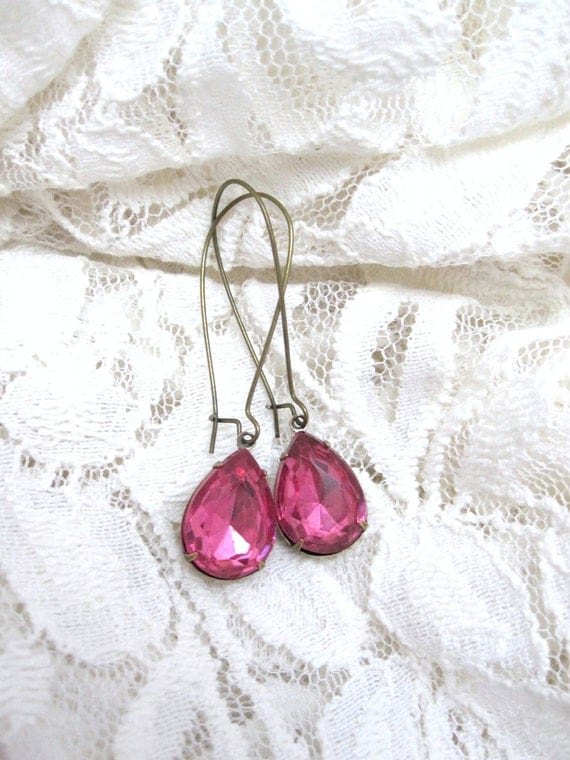 Rose old hollywood earrings
And my new personal favorite, these lovelies: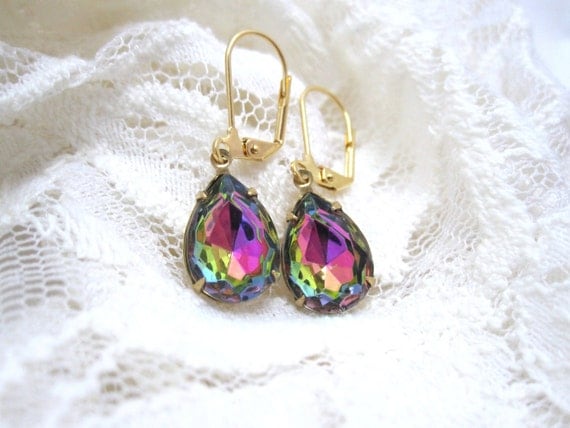 Rainbow vitrail gold earrings
I also have been working hard on a custom order for a bridal party, which I just shipped off this morning, so that was pretty exciting.  It was my first wedding order, and the bride was wonderful to work with.  Plus, the earrings she chose for her bridesmaids are one of my favorite pairs:
What have yall been doing to get ready for the holidays?  I need to shift focus from my Etsy shop back to getting ready for my next craft fair.  I also plan to write a post featuring a few of my stocking stuffer items, along with some promotions for Black Friday/Cyber Monday.  Next week we are taking some time off for Thanksgiving, so I'm happy for the excuse to relax 🙂
Happy Holidays!